It's day one of my sBOOKtacular, and you now have several chances (and several days) to enter to win over thirty prizes!!!
Questions? Contest details are
right here
, but (wink, wink) sharing this picture ...
...will earn you a several entries. (Yes, I tortured my book and dressed it up in plenty of embarrassing costumes.) Be sure to enter in the rafflecopter at the end of this post! For a list of all the prizes,
click here
.
Today I'm spotlighting an incredible book that just hit the shelves!
And you could win a signed hardcover!!
TABULA RASA, by fellow
YA Valentine
,
Kristen Lippert-Martin
, released last week, and it's wonderfully thrilling!!
From GOODREADS:
The Bourne Identity meets Divergent in this heart-pounding debut.
Sixteen-year-old Sarah has a rare chance at a new life. Or so the doctors tell her. She's been undergoing a cutting-edge procedure that will render her a tabula rasa—a blank slate. Memory by memory her troubled past is being taken away.
But when her final surgery is interrupted and a team of elite soldiers invades the isolated hospital under cover of a massive blizzard, her fresh start could be her end.
Navigating familiar halls that have become a dangerous maze with the help of a teen computer hacker who's trying to bring the hospital down for his own reasons, Sarah starts to piece together who she is and why someone would want her erased. And she won't be silenced again.
A high-stakes thriller featuring a non-stop race for survival and a smart heroine who will risk everything, Tabula Rasa is, in short, unforgettable.
Sounds awesome, right? For my own personal thoughts,
here's my GR review
.
Find Tabula Rasa on Goodreads, Amazon, Barnes and Noble.
Find
Kristen Lippert-Martin online
.
How can you win a signed copy?????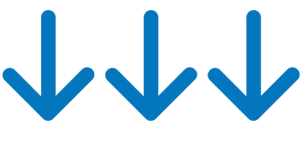 a Rafflecopter giveaway
May the odds be ever in your favor.