In light of a rejuvenating Ravens win...
October continues with a book you're going to want to win! Spotlight today is on Lisa Ann O'Kane and her debut, ESSENCE.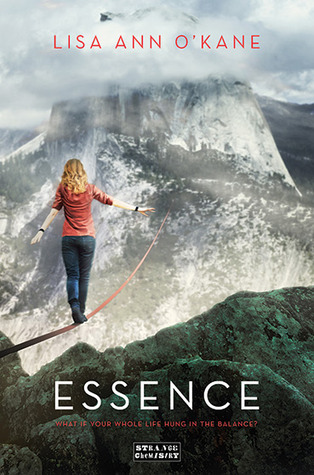 A little background:
Autumn escaped a cult, but now she realizes she's fallen into another.
Growing up in San Francisco's Centrist Movement, sixteen year-old Autumn Grace has always believed emotions—adrenaline, endorphins, even happiness—drain your Essence and lead to an early death. But her younger brother's passing and a run-in with a group of Outsiders casts her faith into question.
Ryder Stone, the sexy, rebellious leader of the Outsiders, claims Essence drain is nothing more than a Centrist scare tactic -- and he can prove it.
Autumn follows Ryder to his Community of adrenaline junkies and free spirits in Yosemite National Park, and they introduce her to a life of adventure, romance, sex, drugs and freedom. But as she discovers dark secrets beneath the Community's perfect exterior, she realizes the more she risks in search of the perfect rush, the further she has to fall.
This one is refreshing.
My GR review here.
Stalking info for Lisa Ann O'Kane.
For a chance to win ESSENCE and/or over thirty other books and prizes, enter the rafflecopter below!
a Rafflecopter giveaway