In honor of my beloved Orioles, today OBT is dressed up like an O's fan. Especially because you can't spell October without O. #baseball #playoffs
My sBOOKtacular month continues with some wicked reaper fun!
Dorothy Dreyer, the (incredibly gorgeous) author of My Sister's Reaper and My Tethered Soul, has generously donated signed copies to the giveaway!
Sixteen-year-old Zadie's first mistake was telling the boy she liked she could bring her dead sister back to life. Her second mistake was actually doing it.
When Zadie accidentally messes with the Reaper's Rite that should have claimed her sister Mara, things go horribly wrong. Mara isn't the same anymore—Zadie isn't even sure she's completely human, and to top it off, a Reaper is determined to collect Mara's soul no matter what. Now Zadie must figure out how to defeat her sister's Reaper, or let Mara die … this time for good.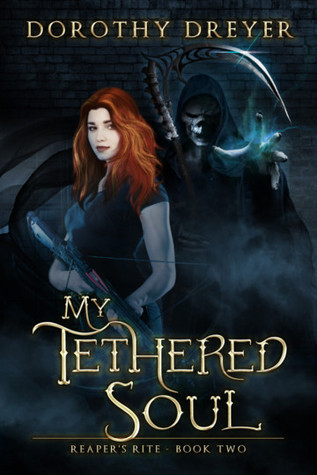 It's been months since Zadie faced her sister's Reaper, months during which she's been under her mentor's magical protection. But now that she's turning seventeen, that protection is about to run out.
When dark forces lure Zadie to wander at night, she's manipulated into committing unspeakable acts. With her friends and family at risk, Zadie must try to use her powers to break free from the Reaper's grasp, or surrender to the Reaper's Rite, which can only lead to death.
Enter to win copies of these eerily wonderful books, along
a Rafflecopter giveaway