So, my summer TBR list is growing faster than my pregnant belly, but having to put up my feet should give me an excuse to read (and to send my husband to chase after my boys)
What's a TBR you might ask?
I took the question to a group at dinner (after they'd had multiple drinks and me, being sober, could remember every one. Score.)
My favorites:
TBR: Totally Badass Ringworm (what???)
TBR: To Be Rapped (Haha! If I was talented enough, I would totally rap about this)
TBR: Telepathically Brained Raptors (I think they'd just left a showing of Jurassic World)
TBR: Terribly Bred Rabbits (I don't even know)
TBR: Trending By Region (Probably the most intelligent guess. No offense, other guys)
No, TBR in the book world means To Be Read.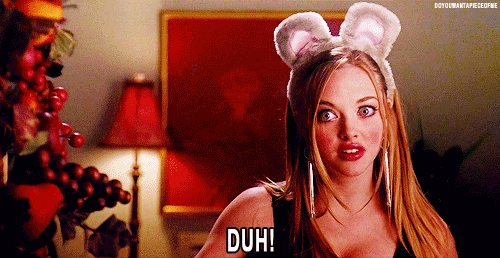 There are several GMMG titles (my pub) on my TBR, but I won't overwhelm you with all of them.
1. Lifer by Beck Nicholas
The Bourne Identity meets Under the Never Sky in this intergalactic tale of love and deception from debut novelist Beck Nicholas.
(I'm already hooked)
Asher is a Lifer, a slave aboard the spaceship Pelican. A member of the lowest rung of society, she must serve the ship's Officials and Astronauts as punishment for her grandparents' crimes back on Earth. The one thing that made life bearable was her illicit relationship with Samuai, a Fishie boy, but he died alongside her brother in a freak training accident.
Still grieving for the loss of her loved ones, Asher is summoned to the upper levels to wait on Lady, the head Official's wife and Samuai's mother. It is the perfect opportunity to gather intel for the Lifer's brewing rebellion. There's just one problem—the last girl who went to the upper levels never came back.
On the other side of the universe, an alien attack has left Earth in shambles and a group called The Company has taken control. Blank wakes up in a pond completely naked and with no memory, not even his real name. So when a hot girl named Megs invites him to a black-market gaming warehouse where winning means information, he doesn't think twice about playing.
But sometimes the past is better left buried. As Asher and Blank's worlds collide, the truth comes out—everyone has been lied to...
(Holyyyyyyyyyy. This premise. Seems like there's going to be a lot going on between the pages... but those are the types of stories I love, so this was an obvi pick.)
2. A Whispered Darkness by Vanessa Barger
When Claire Mallory's father leaves, her mom moves them to a new town and into a dilapidated Victorian house. The old house creaks and whistles, and smells . . . well, like it's been abandoned for years.
(I have a thing for haunted houses.)
But as the nights grow longer and the shadows take on substance, Claire wonders if the strange sounds and occurrences might be more than the house showing its age.
(Yessss)
Just as things start to pick up in Claire's love life, her mother becomes possessed.
(Great timing, Mom)
In an attempt to save her mother and their new home, Claire enlists the help of two boys, each of whom is interested in Claire for very different reasons.
(This, I like)
As she chooses one boy over the other, something dangerous is unleashed,
(is this because of the boy???)
and the spirits make their move. They aren't content to moan and scream inside Claire's house, or even control her mom. They want a taste of freedom, and they'll use Claire to get it. But is Claire strong enough to fight off the evil spirits, or will they claim her and her mom before it's all over?
Clearly, I enjoy ghosts (although that word is taboo in the OBT series, so spirits), and this one seems to have an Amityville/Insidious feel to it. Sold.
3. Nobody's Goddess by Amy McNulty (She has a great first name, right? And I had the pleasure of meeting Amy in NYC last month.)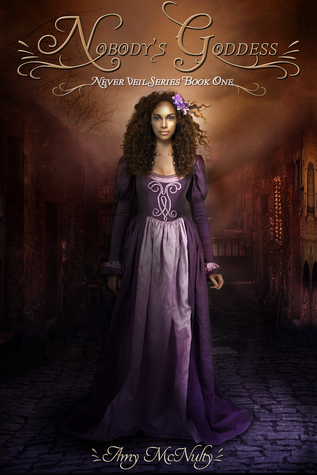 In a village of masked men,
(I'm already buying the book)
magic compels each man to love only one woman and to follow the commands of his "goddess" without question.
(Where can I get this magic? *eyes husband's laundry pile)
A woman may reject the only man who will love her if she pleases, but she will be alone forever. And a man must stay masked until his goddess returns his love—and if she can't or won't, he remains masked forever.
Seventeen-year-old Noll isn't in the mood to celebrate. Her childhood friends have paired off and her closest companion, Jurij, found his goddess in Noll's own sister. Desperate to find a way to break this ancient spell, Noll instead discovers why no man has ever chosen her.
(Okay, I need to know why)
Thus begins a dangerous game between the choice of woman versus the magic of man. And the stakes are no less than freedom and happiness, life and death—and neither is willing to lose.
Those are pretty high stakes.
Alright, the whole magic versus free will thing is awesome. The concept of the masks had me at hello, but I have so many questions so this one is def on the list.
list.
Leave your TBRs in the comments below, so I can add more books to my list and stress out about reading them all before I pop!