OBT's costume of the day is...
hero in a half shell
turtle power
Leonardo!
The spotlight this morning falls on the talented Sarah Bromley and her highly anticipated debut, releasing later this month (and you can WIN A COPY!!!)
Feast your eyes on this beauty: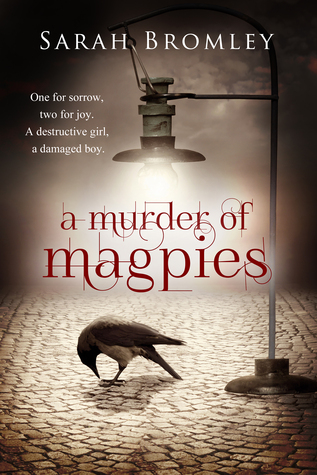 Winter in Black Orchard, Wisconsin, is long and dark, and sixteen-year-old Vayda Silver prays the snow will keep the truth and secrecy of the last two years buried. Hiding from the past with her father and twin brother, Vayda knows the rules: never return to the town of her mother's murder, and never work a Mind Game where someone might see.
No one can know the toll emotions take on Vayda, how emotion becomes energy in her hands, or how she can't control the destruction she causes. But it's not long before her powers can no longer be contained. The truth is dangerously close to being exposed, placing Vayda and her family at risk.
Until someone quiets the chaos inside her.
Unwanted. That's all Ward Ravenscroft has ever been. To cope, he numbs the pain of rejection by denying himself emotions of any kind. Yet Vayda stirs something in him. He can't explain the hold she has on him--inspiring him with both hope and fear. He claims not to scare easily, except he doesn't know what her powers can do. Yet.
Just as Vayda and Ward draw closer, she finds the past isn't so easily buried. And when it follows the Silvers to Black Orchard, it has murder in mind.
I'm so excited for this release! If you want to stalk Sarah Bromley, please do so by clicking
HERE
.
For a chance to win A MURDER OF MAGPIES or over 30 other titles, enter below!
a Rafflecopter giveaway